April 2014
Paul J. Flory Prize awarded to Prof Andrew Whittaker
Prof Whittaker was awarded the Paul J. Flory Polymer Research Prize for his contributions to the fields of polymers for medicine and lithography. The award was given at the 22nd World Forum on Advanced Materials (POLYCHAR 22), held in Stellenbosch, South Africa, April 7-11. Whittaker also presented the keynote address, entitled "Biologically Responsive Polymeric Medical imaging Agents".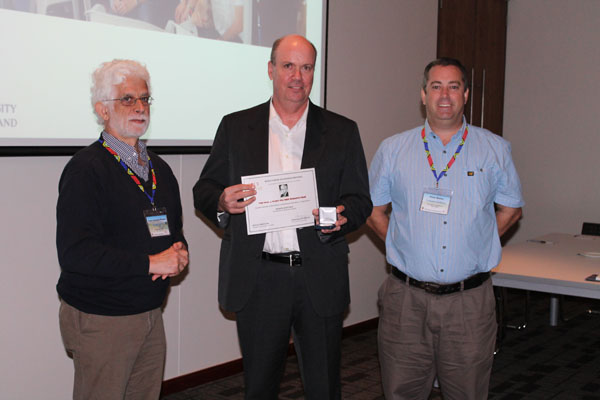 Left to right: Prize committee chair Prof Jean-Jacques Pireaux (University of Namur, Belgium), Prof Andrew Whittaker, Conference Chair Prof Peter Mallon (Univ Stellenbosch)
January 2014
ARC Centre of Excellence in Convergent Bio-Nano Science and Technology
Prof Andrew Whittaker and Dr Kris Thurecht are part of a team of 19 chief investigators from a multidisciplinary team who will be working together to understand and control the interface of materials with biological systems, with the ultimate goal of creating better diagnostic and therapeutic tools.
Nanomedicine is a rapidly emerging field revolutionising therapy in a wide range of diseases and the centre will focus on new scientific and social understanding, underpinning advances in bionanotechnology.
The centre, led by Monash University, will receive $26 million in funding over 7 years.
Collaborating and partner organisations of the centre include:
The University of Melbourne
The University of New South Wales
The University of Queensland
University of South Australia
Australian Nuclear Science and Technology Organisation
Commonwealth Scientific and Industrial Research Organisation
Imperial College London
Memorial Sloan-Kettering Cancer Center
Sung Kyun Kwan University
The University of Nottingham
University College Dublin
University of California, Santa Barbara
University of Warwick, UK
University of Wisconsin, Madison
December 2013
- Congratulations to the recipients of ARC grants in the current round:
Assoc Prof Idriss Blakey and Dr Kevin Jack were awarded $360k for the ARC Discovery Project "Photoreactive Block copolymers: Controlling the Nanostructure of Materials with Light".
Dr Kris Thurecht with Prof Cameron Alexander (Univ Nottingham) and Dr Glen Boyle (QIMR) were awarded $370k for their Discovery Project "Multifunctional and Multimodal Theranostics: Manipulating Material Properties for Advanced Diagnostics".
Prof Andrew Whittaker and Assoc Prof Idriss Blakey were part of the team awarded $410k under the ARC LIEF scheme for the "Advanced Macromolecular Materials Characterisation Facility (AMMCF)".
- Congratulations also to Dr Kris Thurecht who was awarded $199,386 for two years by the National Breast Cancer Foundation for his project "Detection and treatment of triple negative breast cancer: Development of novel nanomedicine devices allowing simultaneous molecular imaging gene therapy and aptamer therapy".
September 2013
Welcome Patrick Thurecht! Kris and Carol's third son Patrick was born on 23rd September. Congratulations.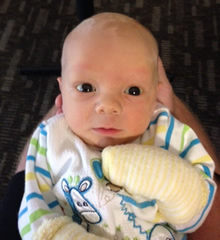 May 2013
!!! The Australian Government Endeavour Postgraduate Scholarships for 2014 are now open. !!!! This excellent scheme provide financial support for PhD students to study in Australia. We welcome applications. SCHEME NOW CLOSED
January 2013
Congratulations to Dr Hui Peng for being awarded the prestigious and highly competitive UQ Postdoctoral Fellowship for Women. Hui research program is entitled "Nanofunctional Surfaces for Control of the Biological Interface".
Project Summary: Biomaterials support, repair or protect the human body. The surface of the biomaterial interacts with the body's immune system, or for external devices with pathogens. Control of the surface and how it interacts with the biological system is essential for effectiveness in its intended application. This project aims to develop innovative strategies for surface functionalisation using polymers that can either augment or attenuate the body's response to the material. Two focus applications, namely anti-microbial surfaces and functional titanium alloys have been identified for the development of the novel surface treatments. The projects will build effective pathways from materials science to pre-clinical evaluation.
December 2012
Prof Andrew Whittaker was a co-investigator on an Australian Cancer Research Foundation grant. The $2M will co-fund the "Molecular Oncology Translational Imaging Facility" to be based on the RBWH campus. CIs are Associate Professor Stephen Rose (CSIRO) and Professors Andrew Boyd (QIMR), Andrew Whittaker (AIBN), Nicholas Fisk (UQCCR) and Murray Mitchell (UQCCR).
Congratulations also to Dr Kristofer Thurecht who has been recognised for scientific excellence with a 2012 Queensland Young Tall Poppy Science Award. See the media release 13 December 2012

November 2012

Everyone had a fantastic evening at the Polymer Group Christmas party which took place on a sunset cruise along the Brisbane river.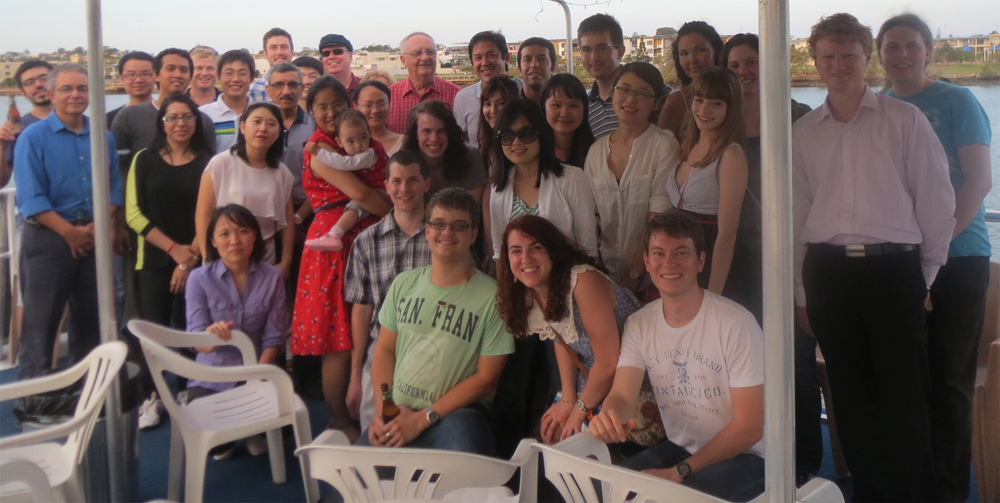 29 November 2012


Congratulations to our DP awardees!

The ARC major round 2012 announcements for funding next year have been made and we congratulate Professor Andrew Whittaker, Dr Kevin Jack and Dr Hui Peng who led successful Discovery Project applications. They were awarded $420,000.00 for their project, 'Understanding and controlling the structure of thin polymer films used in photolithography'.

Project Summary: Each generation of computer has faster processors, larger memory and is smaller and cheaper than the preceding model. However continued advances are at risk due to inherent properties of these technologies. This project will understand the limits of current materials and develop new materials which will enable the next generation of devices. 5 November 2012


October 2012

The NHMRC announced its awards for 2013 and congratulations go to Professor Pamela Russell, Professor Andrew Whittaker and Dr Kristofer Thurecht! Their research entitled Simultaneous Imaging and Drug Delivery for Prostate Cancer Theranostics has been awarded $545,362.35 by the NHMRC Project Grant scheme. 19 October 2012

September 2012

Dr Aaron Micallef has been nominated as the O'Donnell School lecturer for 2012.

Dr Micallef's research interests include the structural characterization (EPR and DNP), chemistry and application of stable free radicals in new materials, medicine and imaging, and the roles of free radical chemistry in medicine and the degradation of modern materials.

He will tour Queensland high schools to discuss "Chocolate, Wine and Plastic Pegs: Free Radicals in Everyday Life". The Lecture is open to students in Grade 11 and 12 studying chemistry/science, and students in Junior secondary interested in studying chemistry/science to Grade 12 are also eligible to attend.

The lecture series was inogurated in 1980 by the Chemical Education Group of the Qld Branch of the Royal Australian Chemical Institute (RACI),under the name The RACI School Lecture. At that time the Education Group was headed by Professor Jim O'Donnell, Professor of Physical Chemistry at the University of Queensland. Sadly, Jim passed away in 1995 and the School Lecture Series has been subsequently been renamed after him.
More information at http://www.raci.org.au/branches/qld-branch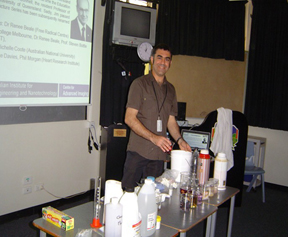 Dr Aaron Micallef MRACI CChem setting up at Mossman State High School, 27 September 2012


Well done Amanda Pearce who has won the 2012 UQ Three Minute Thesis competition! It was a terrific presentation that took precisely 2.53 minutes! Amanda will represent UQ in the Trans-Tasman 3MT Final on Thursday 11th October and compete against 42 other university finalists.

Here is a link to the audio of Amanda's appearance on ABC radio.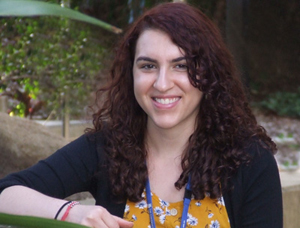 August 2012

Congratulations to Amanda Pearce who won the AIBN round of the University of Queensland's Combined Institute Final of the Three Minute Thesis (3MT) competition. She also won the people's choice award! Amanda will now represent The AIBN in the UQ final on September 18. See media release - 24 August 2012.
June 2012

We welcome Dr Hang Ta who joined our group on 4th June.

June 2012

Chunli and Sarah announce the arrival of their beautiful baby boy, William Liu, born on 2nd June! Congratulations!





May 2012

Dr Annette Dexter is branching out into medical applications, with moves to prove a compound she has created has wound-healing properties. Dr Dexter has developed a soft, biocompatible hydrogel which she believes will aid faster healing and less scarring.

The compounds, or peptides, which form the hydrogel have previously been used in Dr Dexter's research in developing industrial fluids and personal care products.

The hydrogel research has helped Dr Dexter and co-investigator Dr Swaminathan Iyer attract a travel grant, involving joint funding from The University of Queensland and the University of Western Australia.

See media release - 24 May 2012
March 2012

We welcome Dr Truc Huynh who joined our group on 12th March.

January 2012

What a wonderful start to the new year! Miriem announces the arrival of her gorgeous baby boy, Fabian Rodriguez Santander!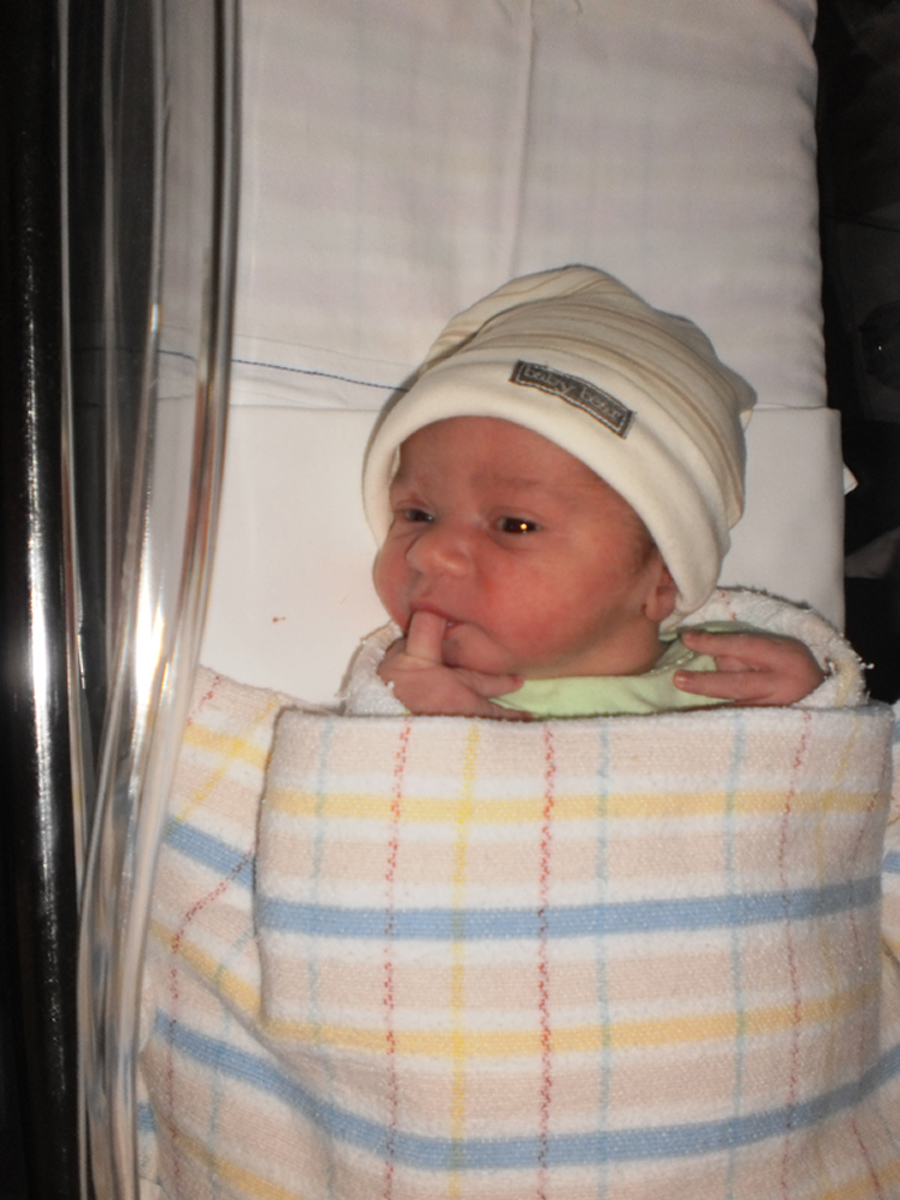 November 2011

ARC Grant Success. Professor Andrew Whittaker and Associate Professor Idriss Blakey were part of a collaboration awarded $360,000 for polymeric research aimed at developing faster and more energy-efficient computers. See media release - 15 November 2011

Congratulations to Dr Kris Thurecht who was successful at securing $666,000 over five years for an ARC Future Fellowship for his study Traceable theranostics: tools for visualising drug delivery and therapeutic benefit in vivo. The aim of this project is to advance the concept of 'personalised-therapy' through the development of novel imaging devices based on polymers that can 'switch-on' and deliver drugs in specific tissues, allowing more sensitive and earlier detection and monitoring of diseases and therapies. 14 November 2011.

October 2011

Nathan Boase is a Young Science Ambassador for the Australian Academy of Technological Sciences and Engineering. The role is taking him around Queensland high schools, where he has been speaking to students about why he has chosen to study science. He explains why he became involved and what he hopes to achieve. See media release published on 19 October 2011.

NHMR Project Grant success. Congratulations to A/Prof Stephen Rose (CAI, UQCCR), Prof Andrew Boyd, Prof Andrew Whittaker, Paul Thomas, Michael Fay, Prof Nicholas Fisk. Their research entitled The development of innovative Multiplexed Molecular Imaging technology targeting improved diagnostic imaging of Glioblastoma Multiforme has been awarded $389,000 over three years by the NHMRC Project Grant scheme. Read more about the research project here. 17 October 2011
September 2011

Please welcome Mr Ming Ma who started with the Whittaker group on 20th September. Mr Ma is a first year PhD student from the Chinese Academy of Sciences, Shanghai, China. Mr Ma will continue his research for one year at AIBN as part of his PhD program which is sponsored by the China Scholarship Council.
July 2011

Andrew Whittaker and Hui Peng announce the arrival of their beautiful little girl, Shali Peng Whittaker! Shali arrived at 15:06 pm on Friday 22nd July. Both mum and baby are doing well.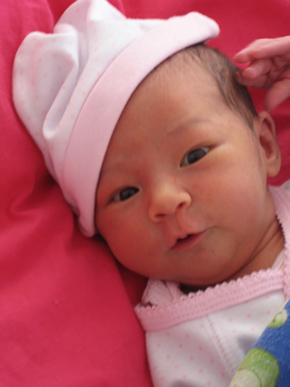 May 2011

Congratulations! to Chunli Liu and his beautiful bride Xianglan Sarah Wu who were married on 2nd May 2011.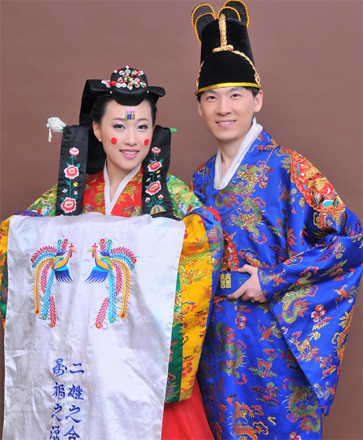 February 2011

Please welcome our new members of the group! Their profiles will soon appear in our staff page.
22 November 2010

ARC Future Fellowship

Congratulations to Dr Idriss Blakey who will receive $705,000 for his research project entitled "Smart magnetic resonance imaging (MRI) contrast agents: from early detection to assessment of drug delivery mechanisms". 'Smart' contrast agents will be developed for enhancing the performance of magnetic resonance imaging (MRI) of diseases such as cancer by designing them to be triggered by biochemical markers for disease. This has the potential to aid in early detection which can lead to lower mortality rates and consequently a lower burden on the health system.

18 October 2010
The Whittaker group at AIBN and CAI has gained funding under the Queensland State Government NIRAP Scheme for research into the repair of the damaged spinal cord. This grant is part of $6.5 million awarded to University of Queensland.

Spinal cord injuries (SCIs) have devastating consequences for both patients and their families. Unfortunately, there is currently no effective treatment for SCIs. The overall goal of this proposal is to move towards a successful treatment for SCIs, by developing nanostructured polymeric scaffolds which will encourage the growth of progenitor stem cells into functional nerve cells.

This work is being conducted in collaboration with the Ottowa Hospital Research Institute and Monash Material Engineering Department.

The announcement of this grant has been highlighted by the Australian and New Zealand Spinal Cord Injury Network newsletter.

29 September 2010

Bronwin Dargaville and her husband Tim announce the arrival of their beautiful baby girl, Jasmin Nichaud Alexis Dargaville, born on 29th September! Congratulations!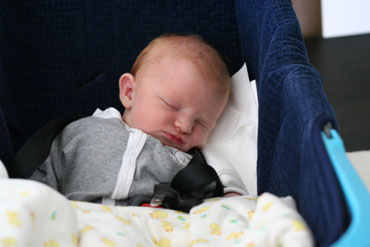 22 September 2010

Congratulations to Kris Thurecht who is the recipient of the prestigious 2010 UQ Research Excellence Award. The award was announced at a ceremony at UQ Customs House on 22nd September. The Award is recognition of outstanding performance and leadership potential as early-to-mid career researchers.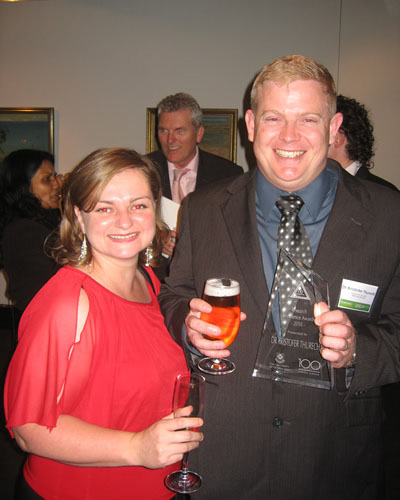 Polymer chemist earns excellence award for battle to beat cancer - published 28 Sept 2010

 

March 2012